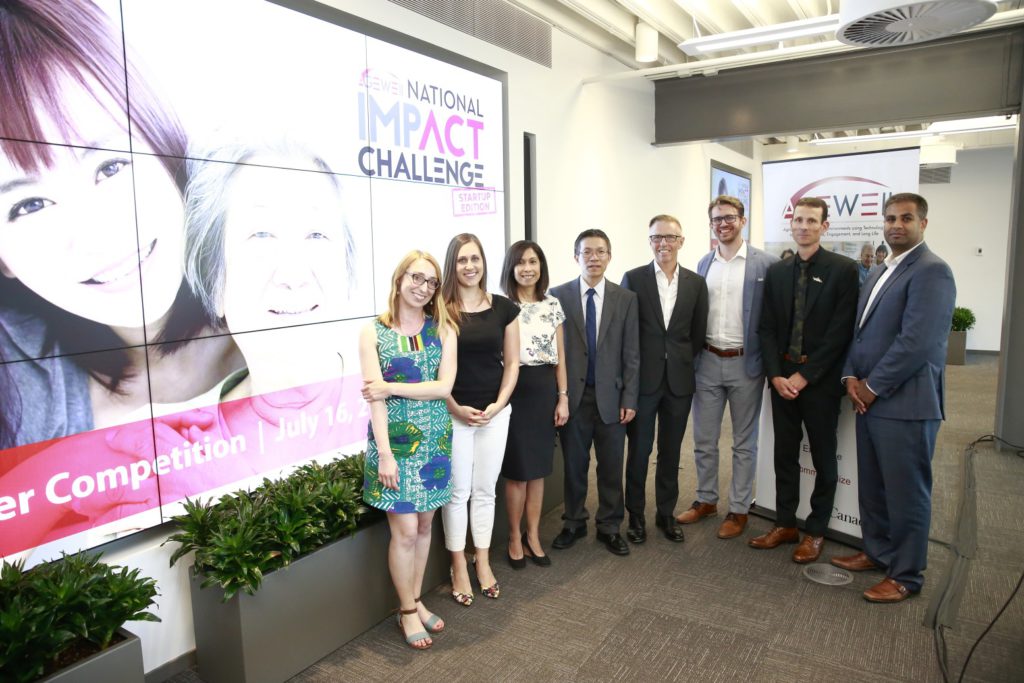 Vancouver July 16, 2019 AltumView is selected as a finalist for AGE-WELL's National Impact Challenge Vancouver Section.
AGE-WELL is Canada's technology and aging network, funded by Canada's Networks of Centres of Excellence (NCE) program. with the aim of developing technologies and services for healthy aging.
The AGE-WELL National Impact Challenge: Startup Edition recognizes the top startups in Canada's technology and aging sector, and supports entrepreneurship in the sector. Startups from across the country submitted their written and video applications and the top five from this region were chosen to compete in a live pitch competition in Vancouver.
Further Reading:
https://agewell-nce.ca/event/national-impact-challenge-startup-edition-in-vancouver