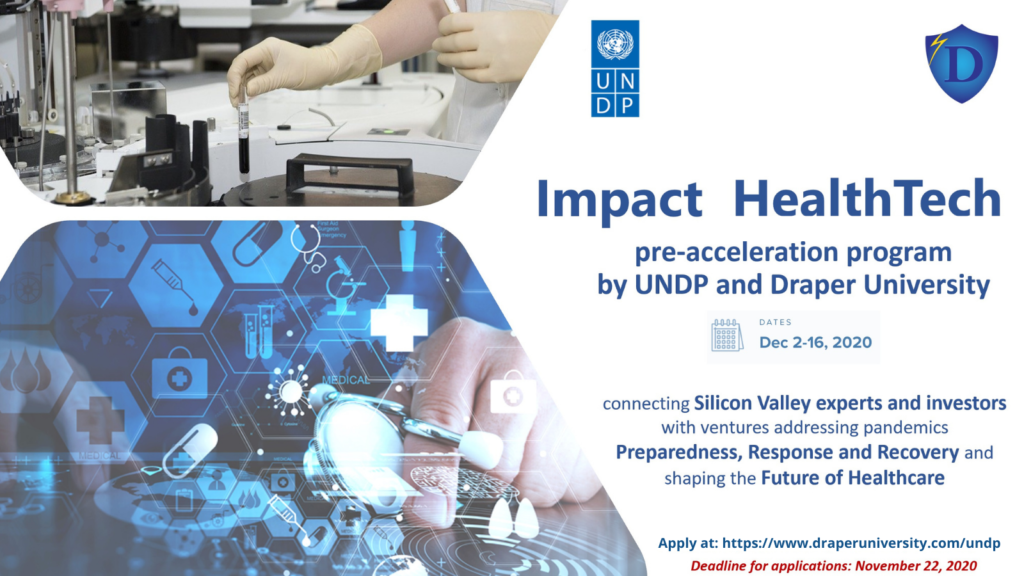 Vancouver Dec. 1, 2020 AltumView is selected to join the Impact Venture Acceleration and Scaling Initiative jointly organized by the United Nations Development Programme (UNDP) and the Silicon Valley venture capital firm Draper University. The program aims to accelerate and scale-up ventures with innovative technology solutions that address a range of COVID-19-related challenges.
The impact venture accelerator, or IVA, is a proven model that works. Since 2017, UNDP has launched IVAs in several countries to help enterprises to scale up innovative tech solutions and business models to address the SDGs. Ventures accelerated by UNDP have already been instrumental in providing effective solutions to the COVID-19 crisis.
Tim Draper, Founder of Draper Venture Network and Draper University, is a third generation venture capitalist behind over 34 renowned unicorn ventures, such as Baidu, Skype, Tesla, Twitter, and Hotmail, and one of the lead globalisers of venture capital.
With this Programme, UNDP and Draper University hope to identify innovative solutions that can be adopted in the developing world, and will support these startups and entrepreneurs in scaling up beyond borders. 
Further Reading:
https://sgtechcentre.undp.org/content/sgtechcentre/en/home/blogs/undp-draper-university-impact-venture-accelerator.html