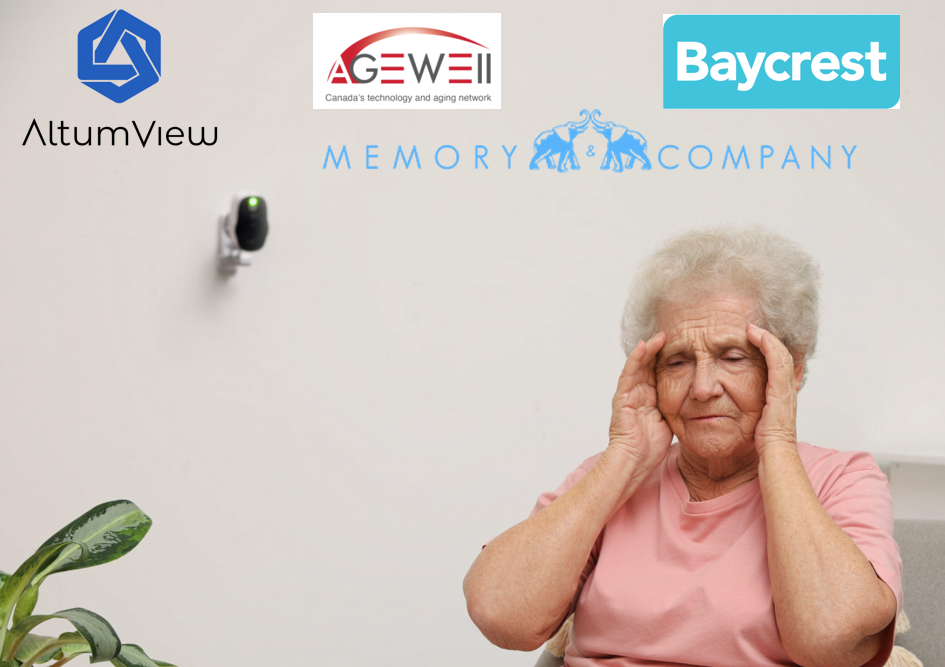 May 26, 2022: AltumView proudly received a grant from AGE-WELL's AgeTech Implementation Response (AIR) Program, which helps get innovations implemented in the real world to make a difference in the lives of older Canadians and caregivers.
AGE-WELL NCE is Canada's technology and aging network dedicated to improving the quality of lives of older adults and caregivers. AGE-WELL's AgeTech Implementation Response Program supports post-discovery projects that focus on real-world applications of AgeTech innovations.
Since 2018, AltumView has developed the Sentinare smart activity sensor system. It has been adopted by customers in US, Canada, Japan, China, and some other countries. It was a CES 2021 Innovation Award Honoree, and was recently been selected by Amazon to integrate into its new Alexa Together service for seniors. It was also adopted by Baycrest, a world leader in senior care innovations.
The AGE-WELL grant is another testimony to AltumView's global leading position in providing senior care technology. In this project, AltumView will work with two senior care facilities, Baycrest and Memory & Company, to evaluate the Reach, Efficacy, Adoption, Implementation, and Maintenance of AltumView's product in the facilities. The findings from this project will help the team to improve the product and make it more useful for older adults, caregivers, and senior care facilities in Canada and around the world, which will help to mitigate the global aging population challenge, especially after the COVID-19 pandemic.