Tokyo, Oct. 21, 2020
AltumView is invited to present at the AI Summit organized by NIKKEI at CEATEC 2020.
CEATEC is Japan's largest IT and electronics exhibition and conference, regarded as the Japanese equivalent of Consumer Electronics Show (CES).
The AI Summit at CEATEC 2020 is the highest level of AI forum in Japan. Speakers include Japan's Preme Minister and three other ministers, several ministers from other countries, including Canada, and Turning Award winner Prof. Yoshua Bengio.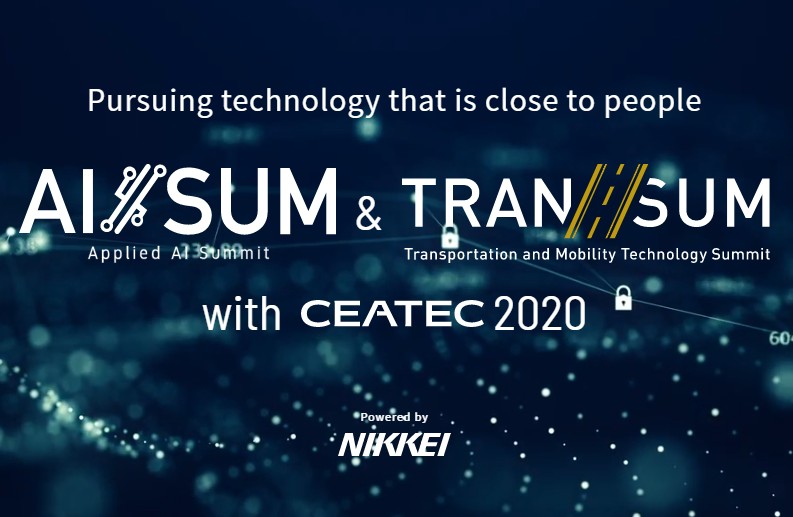 Canada is a leading country in the world in AI. The organizers invited 11 AI companies from Canada, and AltumView presented our product and technology in the summit.
After the summit, AltumView's product is also featured by The NIKKEI, the world's largest financial newspaper, with a daily circulation exceeding three million.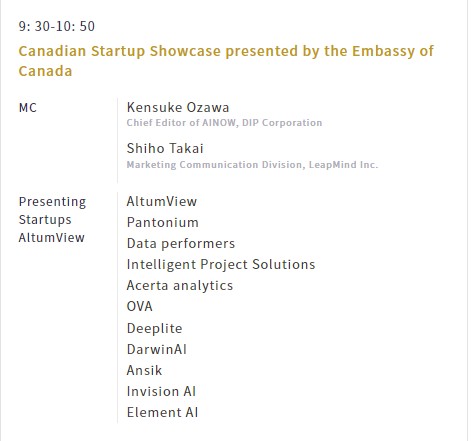 Further Reading: