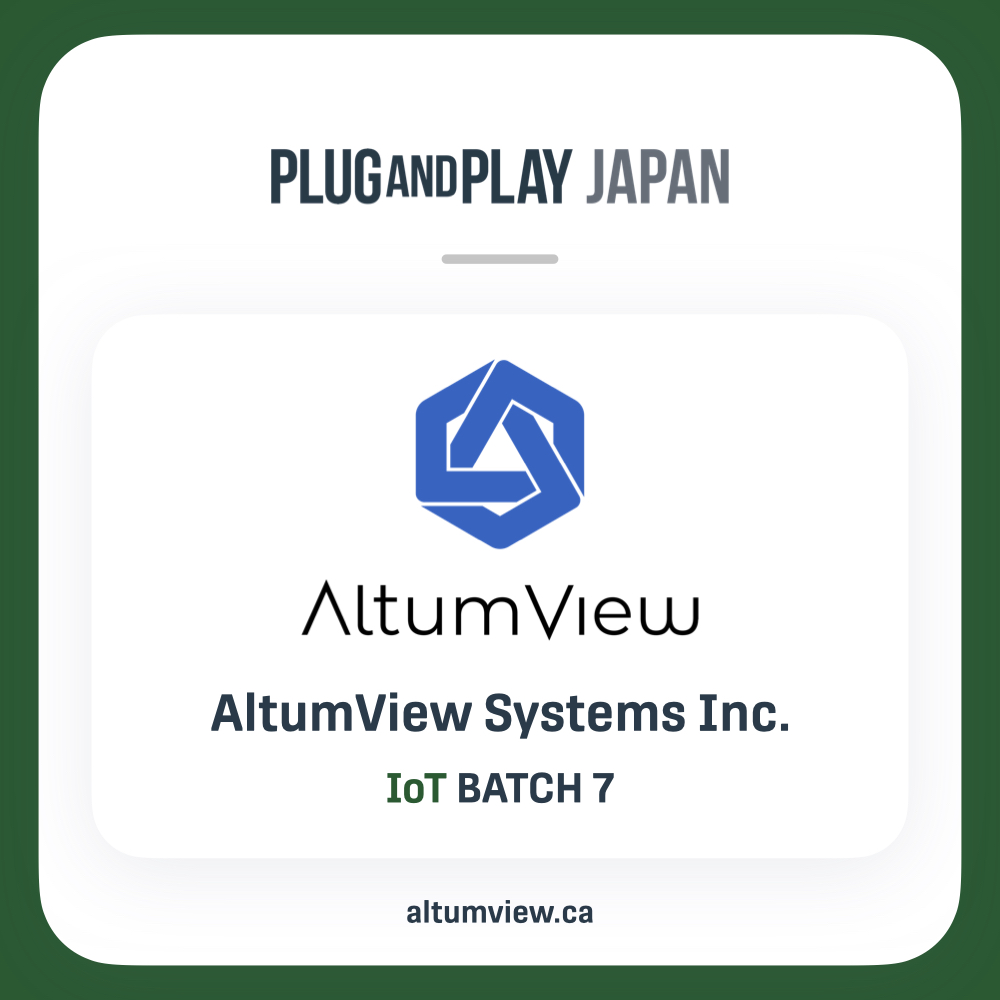 TOKYO, May 31, 2021  AltumView is among the top startup companies around the world selected by Plug and Play Japan into the IoT program of its Summer/Fall 2021 Batch, which will be carried out from June to September 2021, during which the selected startups will have full access to various events and seminars that assist their business development such as business matching meetings, networking, mentoring sessions, and workshops.
Plug and Play Japan was established in 2017, as a subsidiary of Plug and Play which is a global innovation platform headquatered in Silicon Valley.
By working closely with 40+ leading corporate partners in Japan, such as Toshiba, Mitsubishi Electric, NEC, Sumitomo, and Itochu Techno-Solutions, Plug and Play Japan supports Japanese and international startups to scale their businesses and to enhance collaboration with industry-leading corporations.
Plug and Play Japan provides accelerator programs across 9 verticals (IoT, Fintech, Insurtech, Mobility, Brand & Retail, Health, Smart Cities, New Materials, and Energy). Through these programs, corporate partners are able to connect with the selected startups with technologies and services that could accelerate their innovation activities. For startups, they have the opportunity to collaborate with a wide range of major corporations.
At the end of the program, Plug and Play Japan will hold its Summit (also known as Demo Day) in Tokyo, Kyoto, and Osaka, where startups give pitches outlining their results from the program.