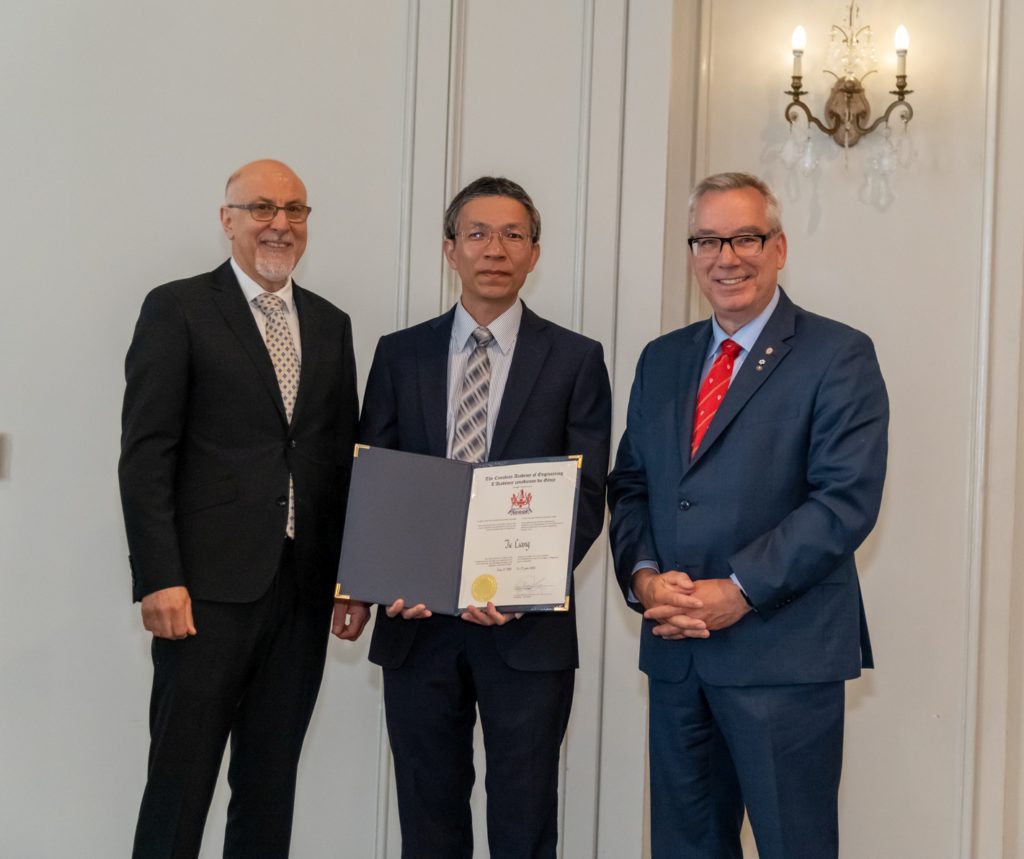 June 13, 2022 Dr. Jie Liang, President of AltumView, and a Professor of the School of Engineering Science, Simon Fraser University (SFU), is elected as a Fellow of the Canadian Academy of Engineering (CAE).
"The CAE Fellows have been selected for their outstanding contributions to engineering in Canada and around the world and for their service as role models in their fields and to their communities, " commented by Dr. Yves Beauchamp, President of CAE.
Prof. Jie Liang is an internationally renowned researcher in image and video compression. His research results have been adopted by industrial products and international standards such as Microsoft Windows Media Video Player and Blu-ray Disc. He made lasting contributions to the graduate program of School of Engineering Science at SFU, and received the SFU Leadership Award. He has been the President of AltumView, leading the development of a smart sensor system to tackle the global aging population challenge. The product was selected by CES as an Innovation Award Honoree and by Amazon to integrate into Alexa Together.